CHALLENGE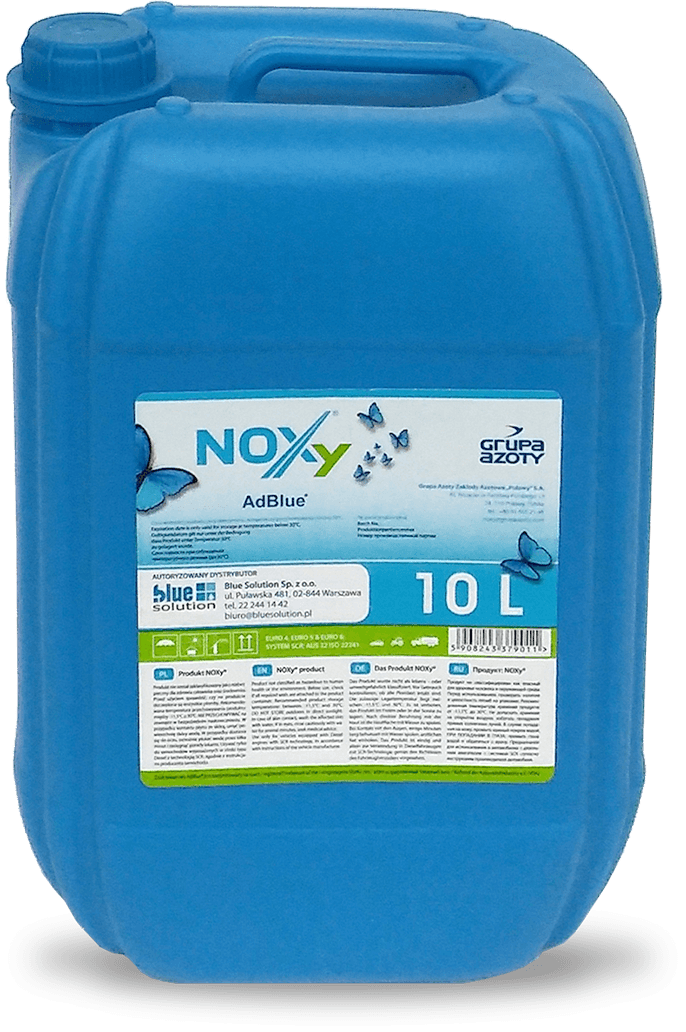 Blue Solution Sp. z o.o. is a distributor of NOXy® liquid and aqueous solutions of urea and ammonia. The chemical product NOXy® (or AdBlue®) is used in exhaust gas cleaning technologies. It allows to reduce exhaust emissions, adjusting their level to current EU standards.
Blue Solution decided to entrust us with both preparing creation and communicating with its clients. We started cooperation with the development of a multi-channel communication strategy and consistent visual identity, and then continue to implement on-line and off-line concepts. As part of the project, we were responsible for the creation, implementation, and promotion of the website http://www.bluesolution.pl/, social media activities as well as ongoing support of the company in the field of creation, copywriting, and communication strategies.
SOLUTION
Having learned the principles and specifics of the automotive industry, including the target group of our client, we focused on learning thoroughly the offered product, thier properties, advantages and, above all, the results of its use in the daily work of transport companies. The outcome of our analyses was to design and create a completely new creative line for Blue Solution.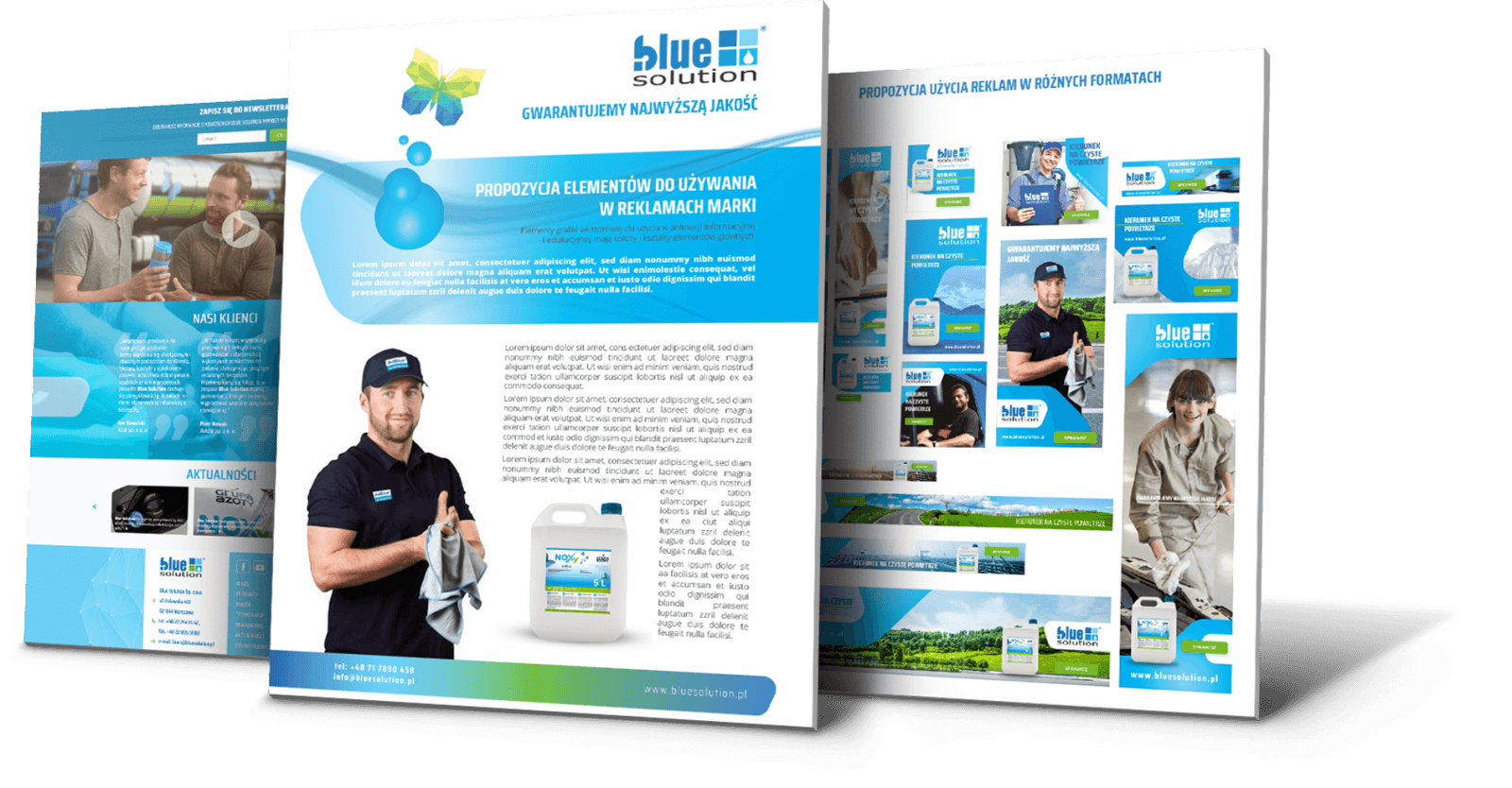 WORK IN PROGRESS
The previous image of Blue Solution was focused on the technical side of the NOXy product. We decided to change it, leaving the current image and focused on the ecological factor of using NOX's liquid by transport companies. Refreshed identification together with a completely new creative line and development of key visuals were complemented with comprehensive preparation of office and advertising materials, creating a coherent modern and ecological image of the client's company.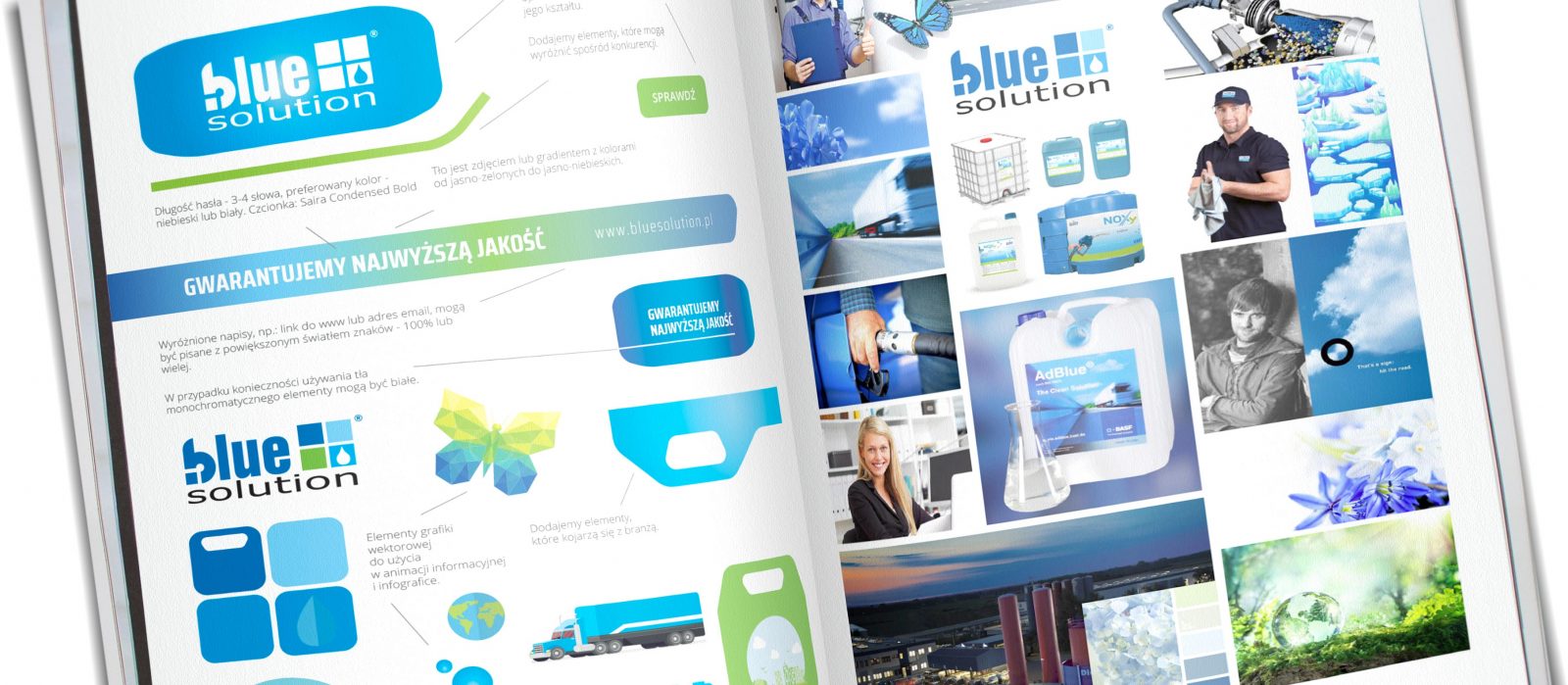 RESULTS
Getting to know the Blue Solution company, the products offered by them and the results of their application let to creation of a new, coherent ecological image of the company. The grey tree agency provided customer with brand identity and brand archetypes document. A new cohesive key visual target group including coroporate identity was defined and designed. All creative work has been supplemented with the set of office and job printings materials.