CHALLENGE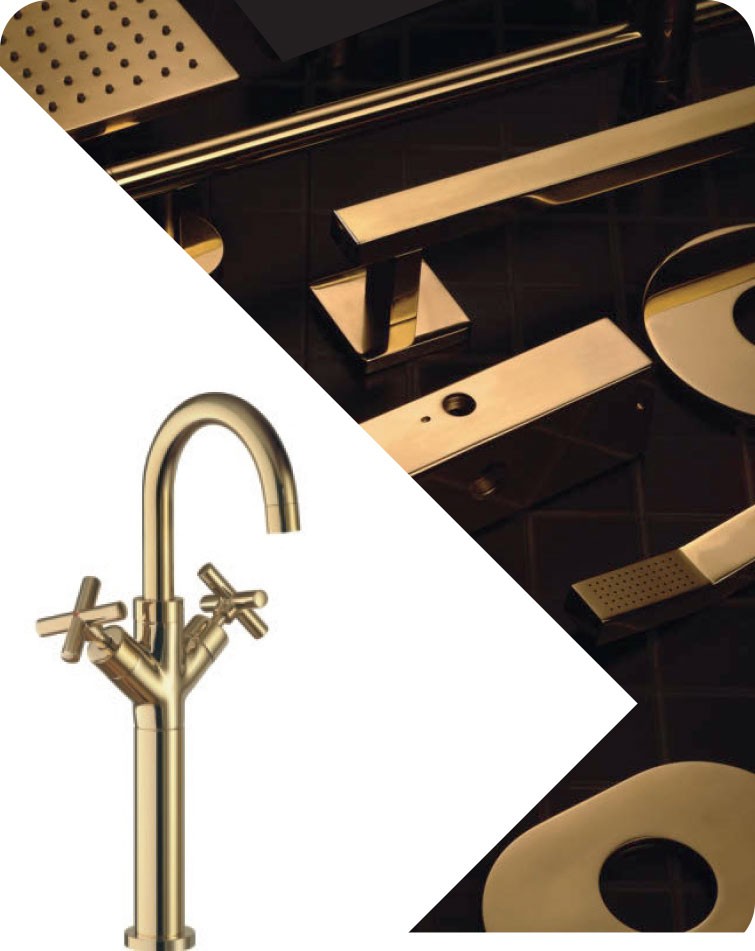 The Omnires company offers first-class bathroom furnishing products. Collections reflect the latest trends in global design, stand out by a modern and unique style. The company entrusted us with the task of refreshing the Omnires image to strengthen brand awareness among premium group customers.
In terms of cooperation, the task faced by the members of The grey tree agency was to conduct a customer brand analysis, and then based on the results obtained, to design and implement corporate identity as well as to design and execute activities of on-line advertising.
SOLUTION
After the analysis of the current image of Omnires  and the way it was communicated the agnecy suggested designing a new creative line, developing of key visuals, corporate identity, advertising materials as well as the preparing and implementing a new dynamic online communication strategy. One of the essential elements of the project was to provide Omnires  with full service in the field of advertising photography, which is an important element of communication of bathroom fittings.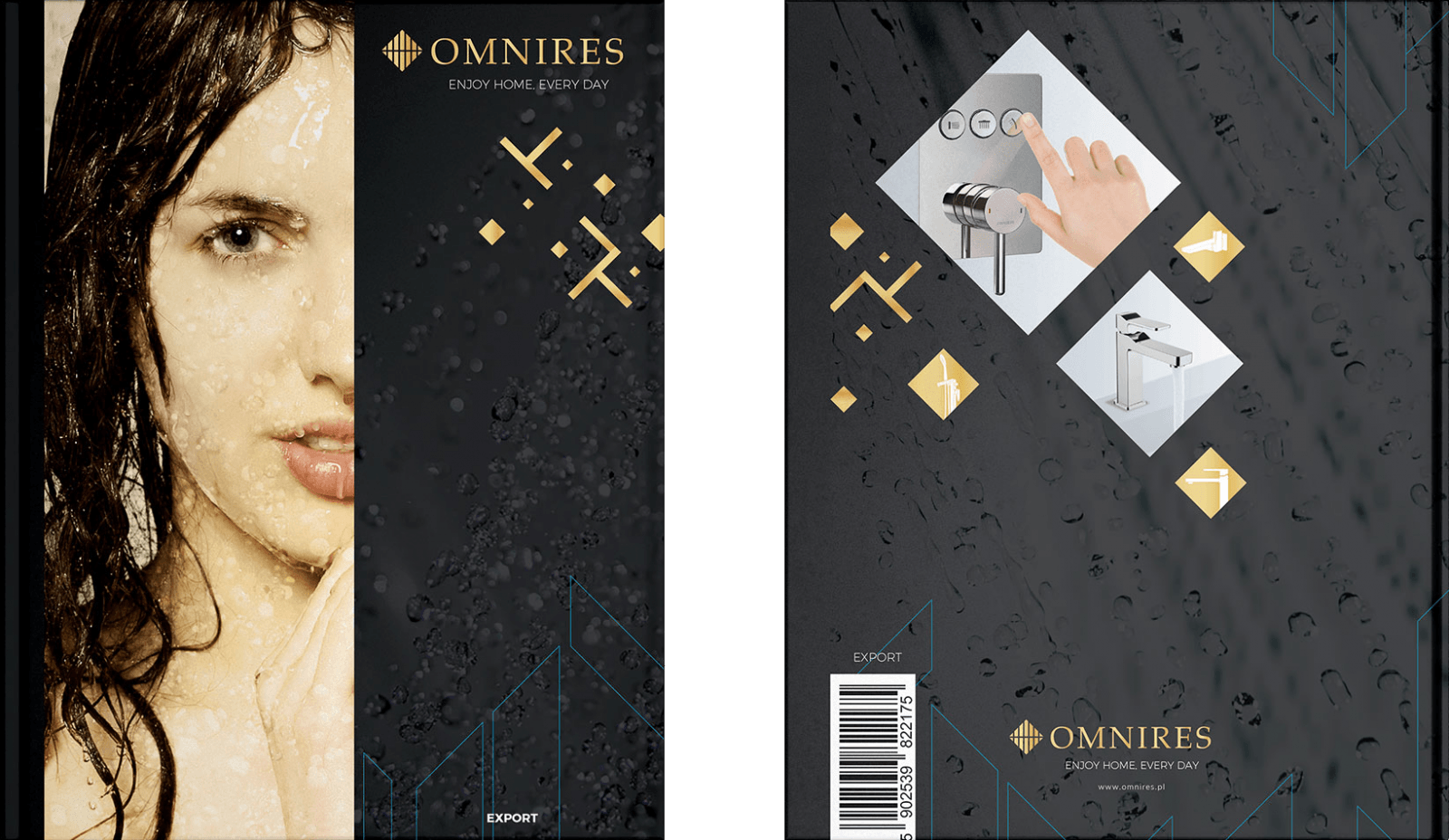 WORK IN PROGRESS
The key to the success of the majority of projects implemented at The grey tree agency is a well-conducted analysis and observation of the users of the market. Extensive observation and analysis of on-line behaviour enabled us to build an accurate profile of the consumer, and thus, it was only a step to develop effective communication. Knowing our customer profile, we started to design the graphic image of the Omnires company. The first stage of the work was the model (Kapferer's Model Brand Identity Prism) and the brand identity of the Omnires brand. Then, we refreshed the company's identification with the re-development of key visual, brand book, and other advertising materials. An important element of Omnires communication strategy is the use of authentic product images and arrangements in place of stock designs. We have accomplished this task by providing the customer with full service in the field of advertising and product photography. The results of the photo team's work were then found in advertising materials used in both on and off communication.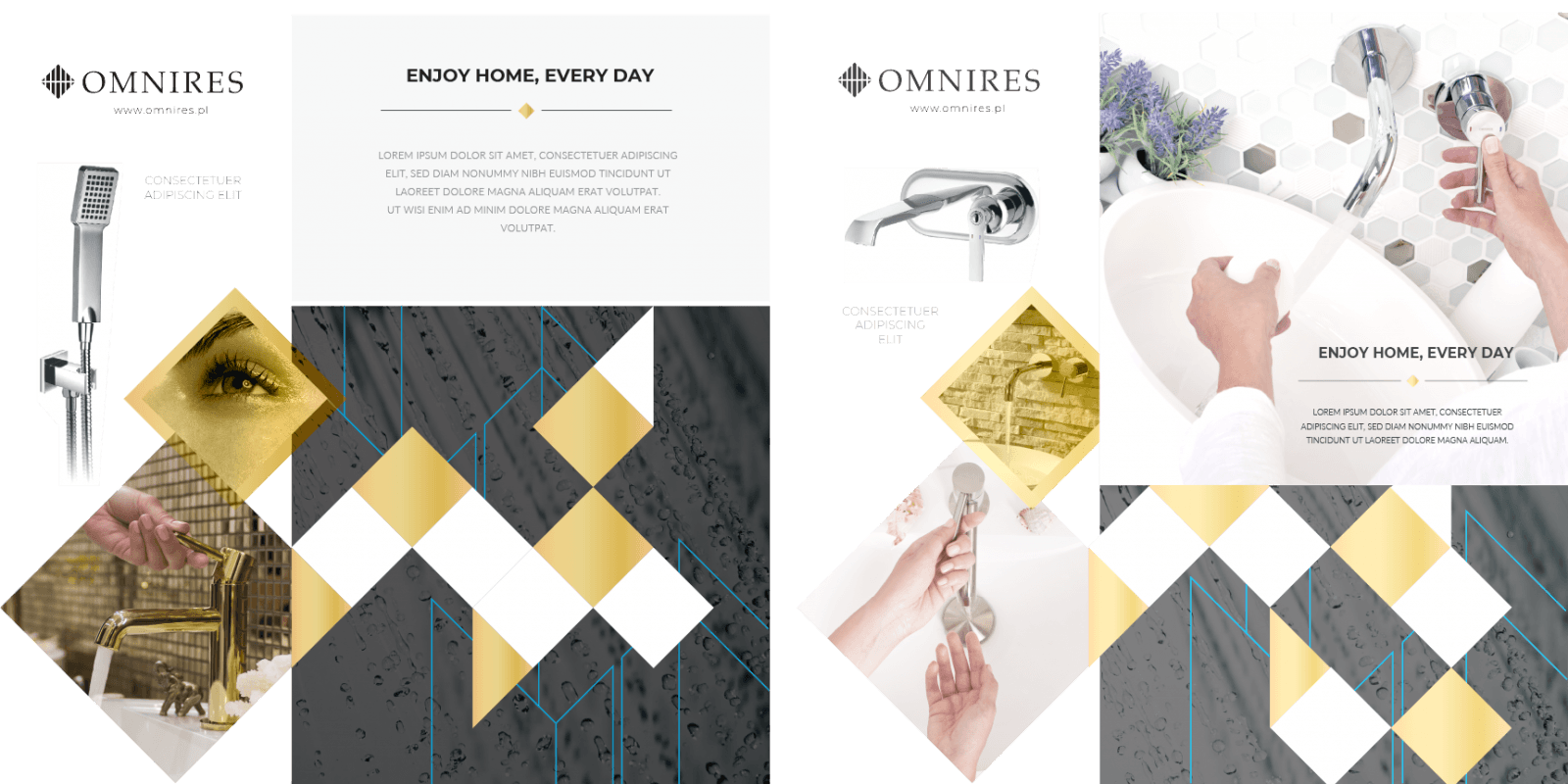 RESULTS
The analyses and activities carried out led to creating a new coherent image of Omnires. The grey tree agnecy provided customer with brand identity and brand archetypes document. A new cohesive key visual target group including coroporate identity was defined and designed. All creative work has been complemented with hundreds of product and advertising photos tha were taken during fruitful cooperation between our companies.